I can't believe that Julia is already two! It's bittersweet. She is as independent as ever. She is talking like crazy and repeating everything she hears. I miss my sweet little snuggle bug, but I love watching her grow into a big girl that is full of personality!
We had her birthday party on her actual birthday this year. I had so much fun getting ready for her "Princess Party"!! Of course, I was having so much fun that I forgot to take pictures of everything. Thank goodness I have a picture happy family, so they picked up my slack!
We turned the house into a pink and purple explosion of glitter and tulle!
I made tulle pom-pom decorations for the cake table.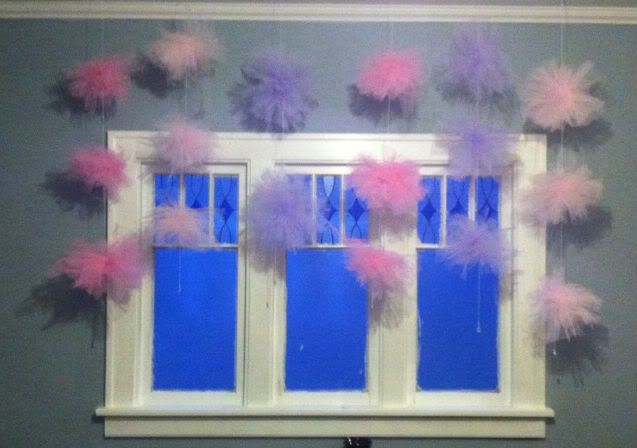 Grandma bought Julia a beautiful pink princess dress to wear for her party. She loved twirling the skirt around!
I decided that instead of games at the party, the kids could decorate crowns and wands! I used the Cricut Princess Party event cartridge and cut out cute little crowns with a number two in the center. Then the kids used foam stickers and jewels to decorate their own party crown. I also used my Cricut to cut out stars for the top of the wand. I ran the stars through my Xyron and then stuck two together with a dowel in the middle. I added some curling ribbon on the stick and we had wands!
Julia thought that the stickers were really cool, but she just wanted to play with them. She didn't want anything stuck on her crown or wand!
Here is Kadymn with her beautiful crown!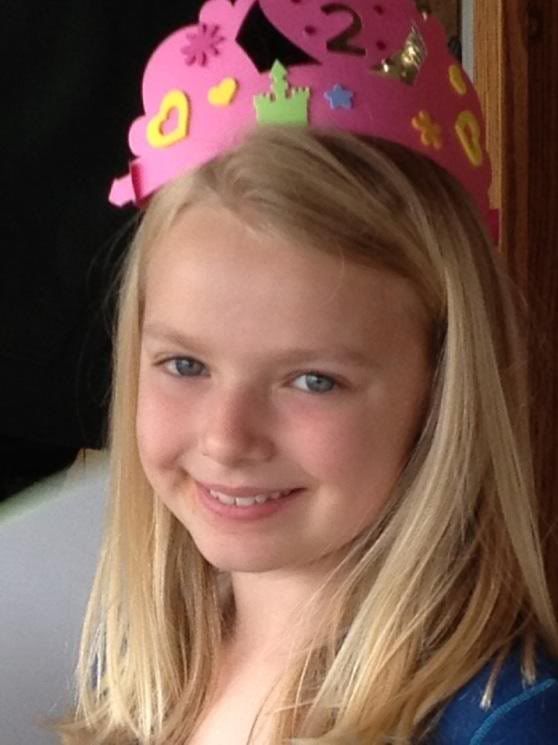 Grandma also made Julia pink strawberry cupcakes with pink buttercream frosting and purple sugar sprinkles. And, since Julia is a goof ball, she decided to eat her cupcake without using her hands!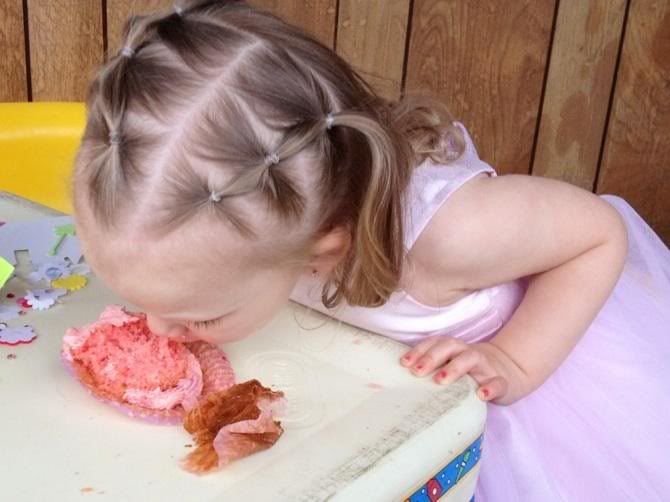 And she thought she was SOOO funny!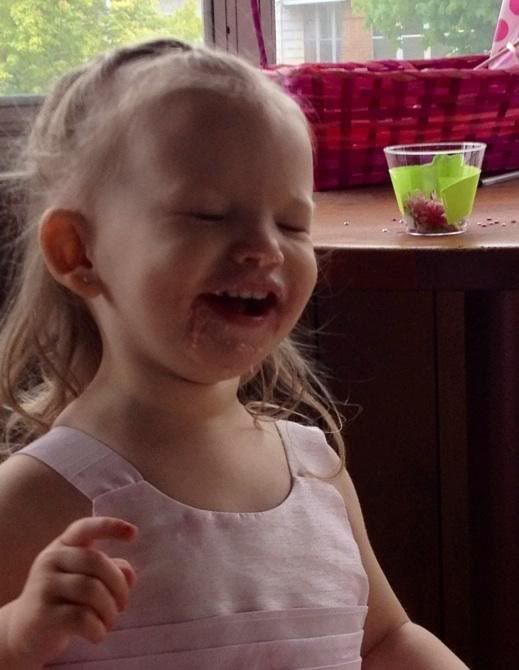 Everyone knew exactly what Julia loves! She received tons of babies and baby accessories.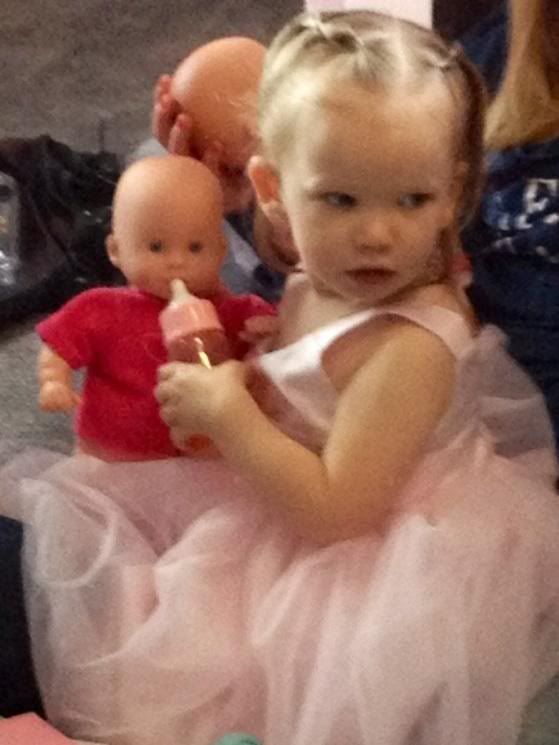 And Uncle Jason knew exactly what kind of Barbie she wanted. One without clothes of course!
And Uncle Mark and Grandpa sure know how to spoil a girl! They bought Julia her very first car. A Jeep Wrangler just like they both have!
We loved having everyone here to celebrate with us! Even if it was cold outside so there were 50 people stuck inside. Everyone had so much fun and Julia was so happy to have her family and friends here with her. She told me all day long that she was happy!!!