What reading/learning did I do this month?

I started my BSW program this month! My first class was wonderful. I am the youngest person in my class. That is a HUGE change from my associates degree classes.
What entertainment did I watch/listen to this month? (movies, tv shows, plays, music, concerts, etc.)
I started watching the new series, Smash. I really liked the first episode, the second one was ok, and now I can't decide if I will continue to watch it or not.
I don't remember who, but someone posted this Elmo video on Facebook and Julia has been hooked ever since! We watch it a couple times a week at least.
What fun things did I do with my family and/or friends?
Julia and I spent a week with Casey and her family in Flint. When Lou started the living room project, I decided it would be best to just get Julia out of dodge!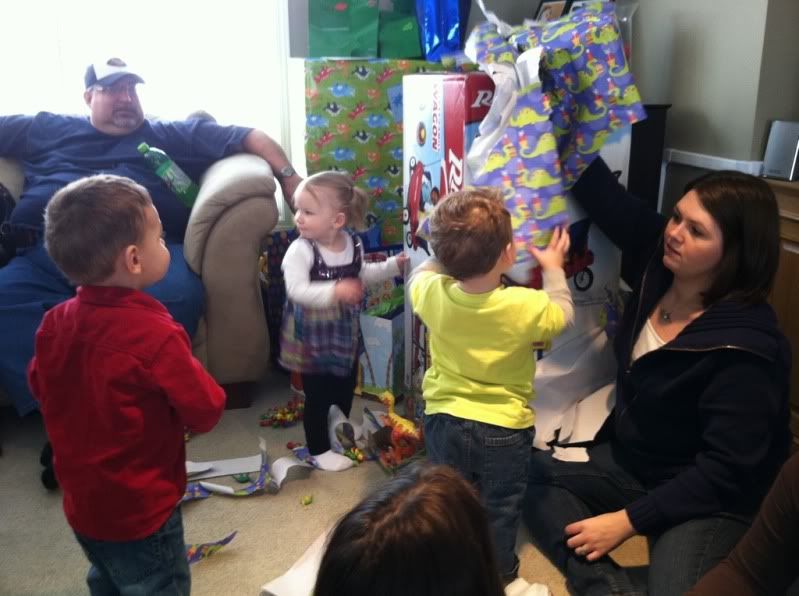 We celebrated Logan's 2nd birthday with a dinosaur party!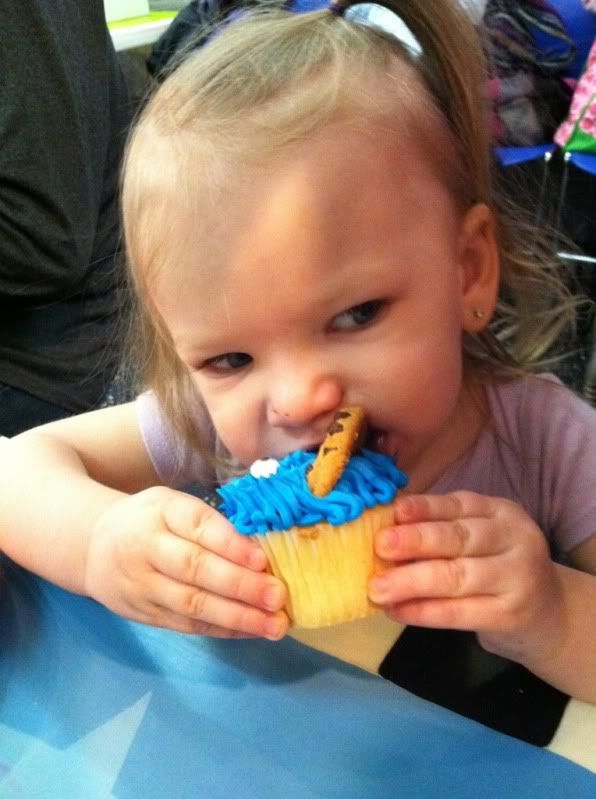 We celebrated Oliver's 2nd birthday at the Children's Museum with a Sesame Street theme!
Keira has started using the "Big Girl Potty" so we celebrated with her at Chuck E. Cheese.
What special or unusual purchases did I make?
We bought new carpet for the living room as well as drywall and paint! I am so excited for it to be completed Friday.
What illnesses or health concerns did I have?
I managed to deep fry my fingers while making crab cakes. I think the burn was the worst pain I can remember having in my life. And don't forget, I have given birth! On top of that I had to get a tetanus shot. That is something I'm glad I won't have to do again for at least 10 years!!!
What were my disappointments this month?
I tried to potty train Julia. We started trying the 7-days no diapers method. By day 3, she was not having it. I didn't want to traumatize her by forcing her to do it, so we will let it go for now and try again in a few months.
How did I do on my goals for the month? (Or any current short or long term goals)
I got a little behind with Project Life. I ended up taking a couple weeks off from my Sunday scrap days due to the living room project. I have printed pictures and put them into the pages, but I have to go back and add my journaling.
Anything else noteworthy to include?
HUGE project in our house this month. We did the overhaul of the living/dining room. The ceiling was drywalled, new crown moulding was installed, the walls and trim was painted, old carpet was removed, and new carpet will be here Friday!!!