With all the daily demands on our time, it's often difficult to take time away to scrap. Well, this year there is an extra day on the calendar. There's no better way to use it than to scrap!!!
We would like to invite you to join us for the Leap Into Scrapping Crop.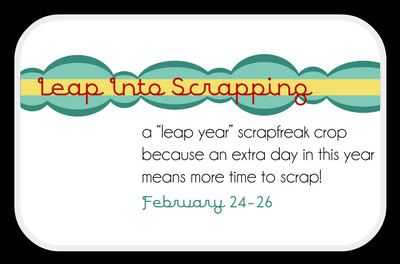 The fun will begin on Friday Feb. 24 and go until Sunday Feb. 26. There will be great challenges, games, and FUN FUN FUN!!!
If you haven't already, join www.scrapfreak.com so you are ready for all the great inspiration!